eNews for November 14, 2018
"Healing is hard enough. No one should have to wait to get better."
NAMI Connecticut's New Director of Development shares her thoughts for this giving season. Read More


The holidays are approaching, and when doing your online shopping, please keep in mind that if you use Amazon.com, they will donate a portion of their proceeds to NAMI Connecticut!
Just be sure to use the following link: smile.amazon.com/ch/22-2605701
Thank you, and Happy Shopping!!
NAMI Member Jen Korwitz is a sales associate for Mary Kay cosmetics and is having an open house on Sunday, December 16th from 10am - 3 pm, at 162 East Ave, Level B, in Norwalk. Jen will be donating 10% of her profits from this event to NAMI Connecticut!
For more information, visit Jen's website: www.Marykay.com/jkorwitz
Thank you for your support!
A Moderated panel discussion followed by a Q&A period. A frank discussion of mental illness, seeking to eliminate stigma and humanize people who live with mental health challenges.
Sponsored by NAMI Connecticut, The Jared Coffin Memorial Fund, and White Oak Baptist Church
November 17th is:
THERE'S STILL TIME TO READ "THE GREAT ALONE" FOR OUR NOVEMBER BOOK CLUB!
Monday, 11/19
7:00 - 8:30 pm
254 E. Putnam Avenue, Greenwich
at Christ Church, Parish House

Please RSVP to Susan at craws@optonline.net

(Please make every effort to read the book so you can participate in the discussion.)
2019 Medicare annual open enrollment started Oct. 15!
The annual Medicare Open Enrollment Period is HERE! There will be quite a few changes regarding Medicare Part D and Medicare Advantage coverage options for beneficiaries in 2019. The CHOICES Regional Coordinators have provided us with information about enrollments events and presentations that will occur in their regional areas.
CLICK HERE to download the Medicare Open Enrollment Guide
AccessHealthCT Open Enrollment Began November 1st


Access Health CT (AHCT) is Connecticut's official health insurance marketplace. AHCT offers Connecticut residents and employers a range of quality, affordable health and dental insurance options from several health insurance partners. For coverage that begins on January 1, 2019, AHCT open enrollment began November 1st and will continue until December 15, 2018. If you are ready to enroll click HERE.
Free, in-person help from enrollment specialists and certified brokers is currently available. For a list of locations, click HERE. To learn more visit http://learn.accesshealthct.com.
And for a list of enrollment fairs dates and locations, CLICK HERE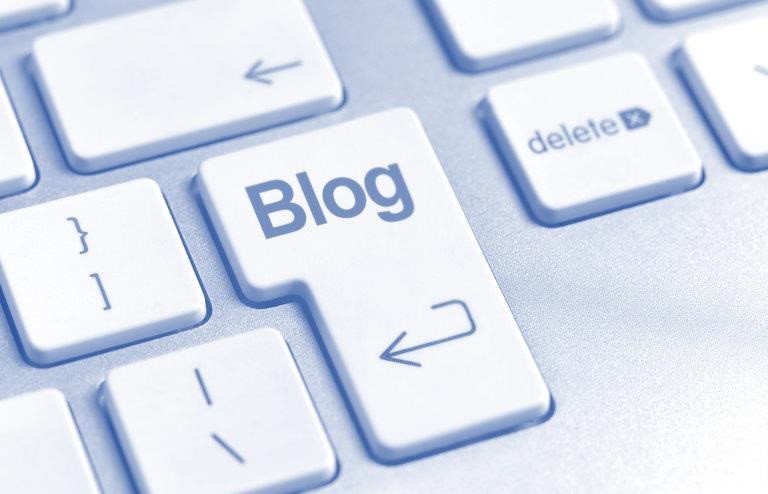 Do you have personal knowledge and/or experience in the mental health system, private or public, and want to share them? Have an opinion on current developments or news in the areas of mental health and wellness? Do you want to share your thoughts on a personal story?
Then YOU could be our next GUEST BLOGGER! (P.S. no experience necessary)
Stories Needed on NEMT!
The Department of Social Services (DSS) provides Nonemergency Medical Transportation (NEMT), which should ensure access to critical services like dialysis, doctors' visits, mental health treatment, physical therapy, addiction treatment programs, and other Medicaid covered services. Over the years, CT NEMT has been fraught with systemic problems, resulting in people going without this critical medical care because their ride was late, didn't show up, or the ride that showed up could not safely transport the individual.
At this time, Connecticut Legal Services wants to identify the most current issues so that they can address these issues; please share your stories!
In collaboration with the NAMI Shoreline Affiliate and Guilford Youth and Family Services, the Young Adult Connection Community via NAMI Connecticut is proud to offer a Teen Connection Support group for 16-18 year olds; which is held in Guilford on Tuesday evenings from 5:30-6:30 PM.
Announcing 2 *NEW* NAMI Young Adult Connection Groups, in Niantic and Guilford!
Sometimes support is important for someone dealing with mental health challenges, especially peer support from other young adults. That's what the NAMI Young Adult Connection groups are all about. The groups were developed by young adults for young adults. They are run by young adults who have been trained in the support group model. The groups are designed to help young adults stay positive, healthy and reach their goals through peer support and community sharing. You can drop in and talk about what's on your mind and meet other young adults who have or are going through many of the same experiences you are.
The NIANTIC group will meet the 2nd and 4th Thursdays of the month, at 6pm.
The GUILFORD group will meet the 2nd and 4th Tuesdays of the month, at 7pm.
Read More


For details on other NAMI Young Adult Connection Groups, click HERE
(Note, be sure to scroll down the page to view the Young Adult Connection Group section).

*NEW* NAMI Family Support Groups Starting in Middlebury & Seymour!
NAMI Connecticut will offer TWO NEW NAMI Family Support Groups for individuals living with a loved one with a mental health issue.
The Middlebury group will be held on the second Wednesday of the month, starting Sept, 12th, from 6:00 to 7:30 PM, at the Middlebury Congregational Church.
The Seymour group will be held on the 2nd Monday of the month, 6:00–7:30 p.m., starting November 12th, at the Congregational Church - UCC, in Seymour.
NAMI Family Support Groups are free, confidential and safe groups of families helping other families who live with mental health challenges. In NAMI Family Support Groups, families join a caring group of individuals helping one another by utilizing their collective lived experiences and learned wisdom. Family members can achieve a renewed sense of hope for their loved one living with mental health challenges.
For more information on the Middlebury group, please CLICK HERE


For more information on the Seymour group, please CLICK HERE
Announcing a NEW NAMI Opioid Support Group in Hartford
Hosted by NAMI Connecticut, this is a FREE education-based discussion support group for families and individuals impacted by Opioid use. This support group will provide support, education, and community for both those in recovery and their loved ones. There will opportunity for group problem solving and social support in each session.
The group will meet every Monday, from 7pm-8:15pm, starting September 10th, in Hartford.
And for information on our Opioid Support Group in WATERBURY, please click HERE


Other Upcoming events:
There are are always many different events being held throughout the state of Connecticut. Events include: Dangers of E-Cigarettes and Vaping; CMHA Open House; Keep the Promise Coalition Meeting; An informational event on Trauma & Addiction; and MORE. To see the entire list, please visit our website!
For more information on the above, please click on the event. For more information on NAMI Connecticut classes, please visit our EVENT CALENDAR.
MENTAL HEALTH IN THE MEDIA
This edition of NAMI Connecticut's "Mental Health in the Media" features articles about:
and MUCH MORE!
Research Studies
NAMI Connecticut helps promote mental health research by promoting research studies hosted by the National Institute of Mental Health (NIMH), the University of Connecticut, Yale University, and others.

We are pleased to announce TWO *NEW* Research Studies:
For a complete list of other available Research Studies, please CLICK HERE.